Ruffman8890 (born June 4, 1954) is a YouTuber and SM64 machinimist. He first appeared in Blooper TV.
On Chanel 5, after "WELCOME TO POKEMANS!", the news took place. There, Ruffman8890, here known as Adam PSP, was involved as a guest, and a conversation was taking place.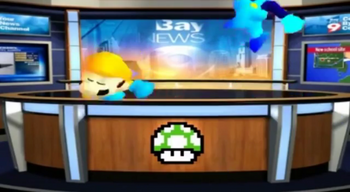 PhazonMario: Well, let's us talk about what we've done as we'll take enough a 360, with "Adam PSP", and then we've thre-
PhazonMario is then interrupted by Ruffman8890 vomiting, leading to some technical difficulties.
The upcoming blooper's story shows that Ruffman8890 is stopping IR from being retarded but due to the video production he can be seen at Peach's Castle.